5 Simple Methods to Get Temporary Wi-Fi Internet Without a Dedicated ISP
Nowadays, the majority of mobile users have data connections, and we can access the internet from our mobile devices.
However, there are numerous occasions when we must obtain Wi-Fi internet without the support of an internet service provider.
We will not be able to connect to the internet unless we have an ISP.
However, in our article, we mean that we can get temporary internet without having to use our broadband internet provider.
Requirement of a Temporary Wi-Fi Internet
What if we need a temporary internet service connection for our laptop, especially if we are traveling?
Of course, there are laptops with built-in data SIM support. However, we are concerned about the ones that do not have a data port, as the majority of users have these types of standard laptops or tablets.
Many users who do not have access to a traditional Internet service provider face the same issue. Some people use the internet on their laptops on an irregular basis, and as a result, they may not want to pay monthly bills for a dedicated internet connection.
As you are aware, the cost of using the internet is still incredibly expensive in almost every part of the world.
In the United States, the average monthly cost of a residential internet connection is more than $50.
If you don't want to spend a lot of money on your connection, you can use your mobile data to get temporary internet access.
Don't be concerned about your problem! Here's how to get Wi-Fi internet wherever you are, even if you don't have a direct internet connection.
It doesn't happen all the time, but there are times when you can't connect to the internet at home.
Perhaps the service is down, or you have recently relocated and are waiting for your ISP to install the new service.
In these cases, it's usually a good idea to have a backup plan in place so that you can continue to use the internet even if your primary home connection fails.
If you're looking for a backup plan right now, we have a few internet options for you.
Here's how to connect to the internet without an ISP (dedicated internet service connection).
Furthermore, many people are unaware of the fundamental difference between WiFi and an internet connection.
Some of them believe that if we have a Wi-Fi connection, we can access the internet at any time.
However, keep in mind that Wi-Fi is only a wireless networking technology, and to access the internet, a Wi-Fi access point/router must be connected to an active internet modem.
Let's go over the various methods for connecting to a temporary internet service.
Temporary Internet Service Connection Methods
1. Mobile Wi-Fi Hotspots
Using a mobile hotspot is the best way to ensure that you always have internet access on your laptop.
Of course, you'll need to buy a hotspot device and sign up for a mobile internet service to get started. A wide range of service providers offers mobile hotspots.
If your phone does not support mobile hotspots, these standalone hotspot devices allow you to connect to the internet no matter where you are.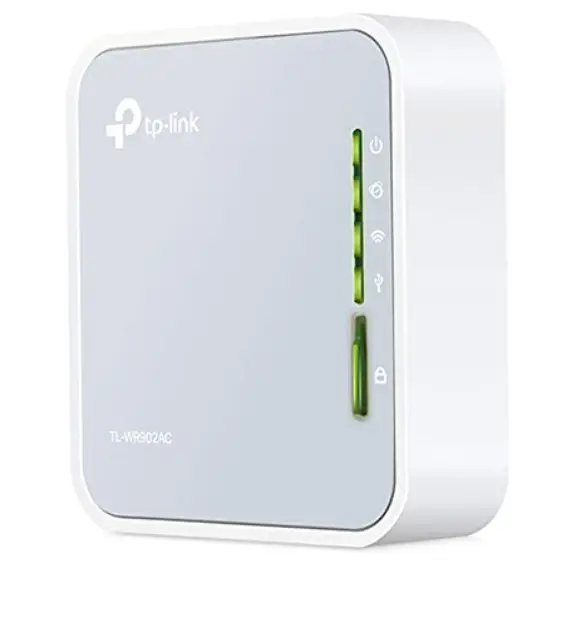 There are a variety of hot spot devices available, many of which are carrier-specific, but having a dedicated hot spot that you can take with you when you travel, may be useful.
However, there are several high-quality open travel hotspots available, such as the TP-Link AC750 Wireless Portable Nano Travel Router (TL-WR902AC) available on Amazon.
You can utilize data connections from any provider of your choosing in this device. It may also be used in other modes such as Wi-Fi routers, Hotspots, Bridge/Range extenders, Access Points, and Wi-Fi adaptors.
If you need the convenience and accessibility of a mobile hotspot without the costs of a monthly commitment plan, consider a pay-as-you-go brand like StraightTalk or AT&T.
AT&T's prepaid mobile hotspot plans start at $25 per month for 3G. Because prepaid cell plans are not contract-bound, you can use them for as long as you need them and then let them expire without fear of being locked into a contract.
StraightTalk charges $15 per month for a pay-as-you-go service that includes a 1GB hotspot.
If you need internet access on your laptop while traveling outside of the US, you'll need a mobile hotspot and an international internet package.
One of our favorites is the Roaming Man U2 Global 4G Wi-Fi Hotspot. It is available in over 130 countries for $8 to $10 per day.
At these prices, it's clear that it's not a viable domestic option. However, if you're on vacation and need to stay connected to home, it's still less expensive than using the roaming internet on your smartphone.
The number of devices that can be connected to these hot spots is typically limited, ranging from 5 to 10 numbers, depending on the plan.
2. Tethering Your Smartphone
Tethering your smartphone is usually the quickest and easiest way to go online if you don't need frequent mobile data and only need access to the internet on your laptop on occasion.
If you have a smartphone, you can use 4G/5G data to tether your connection to your computer, allowing you to have full internet access.
Tethering is entirely dependent on the reception of your phone, so if you don't have very strong mobile network coverage at home, it's unlikely to help you. If it is a possibility, there are a few options.
The official way to enable tethering on your phone and PC is to enable the Wi-Fi hotspot option in your phone's settings menu.
Because each carrier handles tethering differently, monthly fees may vary, and depending on your plan, some carriers may include it as part of your monthly service.
Tethering on an Android smartphone can be enabled by going to Settings > Network and internet > Hotspot and Tethering and then sliding the toggle next to Wi-Fi Hotspot to the On position.
For iOS users, toggle the option in Settings > Personal Hotspot. To ensure your hotspot's security, you must create a new username and password on both Android and iOS.
You should make sure your phone is charged, as tethering can quickly drain your battery.
You can also tether by connecting your phone to your computer via USB, but for a completely wireless experience (without Wi-Fi), you can set up a Bluetooth tethering connection.
Related: Why Is USB Tethering Not Working and How Can It Be Fixed?
Tethering on an iPhone is typically accomplished via iTunes, though tethering options are also available in Android settings.
Look into ways to create a "personal hot spot" or something similar in your phone settings.
Tethering your smartphone or tablet has two drawbacks.
You are fully dependent on the signal of your cell phone carrier. This is great if you live in a city, but it is less so if you are in an area having poor connectivity.
Laptops consume far more data than smartphones, so you might be in for a rude awakening when your next phone bill arrives.
3. USB Wi-Fi Dongles
Wi-Fi USB adapters are a quick and easy way to add Wi-Fi to any of your devices. They don't require any hardware installation knowledge, don't need wires, and are extremely portable.
Wi-Fi USB dongles, also known as internet sticks for laptops, are a less expensive and more convenient alternative to mobile hotspots.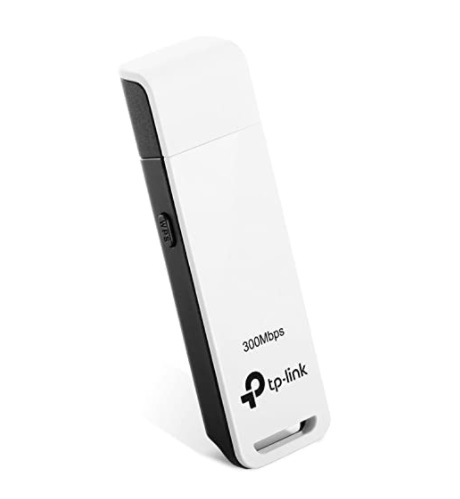 Instead of signing up for an expensive long-term mobile internet subscription, you can connect to the internet using a regular 3G or 4G SIM card.
Because they are lighter and smaller than mobile hotspots, internet sticks for laptops are better suited for those who need an online connection while traveling.
On the other hand, signal strength, Wi-Fi speed, and range will not be as good as they would be with a hotspot device.
4. Public or City Wi-Fi
Within municipal boundaries, some cities have a Wi-Fi network that is accessible and free to both residents and visitors.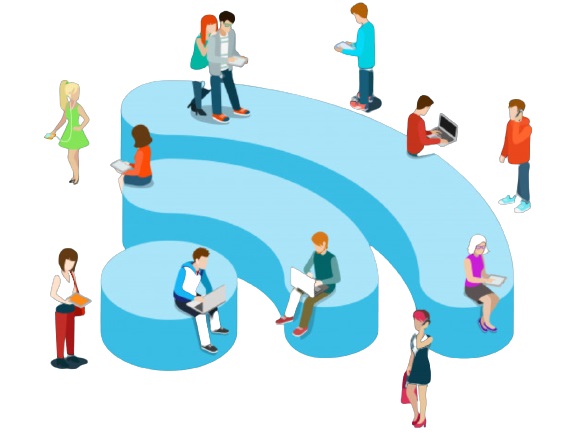 In this case, your location is also a factor, so if you don't live within city limits, you're unlikely to receive a signal. When you need internet but don't have a provider, you might be able to connect to a local public Wi-Fi network.
Typically, you can connect to networks in libraries, coffee shops, restaurants, and transportation hubs.
You should be aware that not all Wi-Fi networks are secure. Some of them could be forgeries. If the Wi-Fi network you're using is vulnerable to security risks posed by hackers and cybercriminals, your personal information could be put at risk.
If you connect to a public Wi-Fi network, make sure you take the necessary precautions to protect your security and privacy. When using public Wi-Fi, stick to normal browsing, especially if you don't have a VPN set up.
Avoid going to any websites that require you to enter sensitive information, such as Amazon or online banking.
Apps like Wi-Fi Master Key for Android and Wi-Fi Finder for iOS can help you find free Wi-Fi in your area.
5. Use Another Person's Internet with Their Permission
Someone else in your group or a neighbor may have an active internet connection. You can connect to their guest's Wi-Fi access point, or they may have login credentials for a neighboring private network that you do not have.
Under certain conditions, you can share bandwidth with a Windows or macOS system.
To share an internet connection from a Windows PC, go to Settings > Network and internet > Mobile Hotspot. Slide the toggle for the connection you want to share to the On position.
If you need to share an internet connection from a macOS device, go to Apple > System Preferences > Internet Sharing. Choose the connection you want to share from the Share your connection drop-down box, then select how you want to share the internet from the options.
Related: What Should Do If Your Internet Access Is Blocked or There Is No Internet Connection?
Frequently Asked Questions
What's the difference between Wi-Fi and the internet?
Wi-Fi is a wireless technology that allows data to be transferred. The internet is a network interconnection consisting of wired and wireless links that allow data to be exchanged. The Wi-Fi connection is usually found in the last phase of the internet, such as the connection from the router.
Do you need an internet provider to use a wireless router?
It is not necessary to have an internet provider for using a Wi-Fi router. However, if you want to learn more about the various applications of a router, you may read our article on the subject.
Conclusion
We recognize that some situations, such as travel, education, or employment, are particularly severe or critical, necessitating Internet access.
Some businesses specialize in providing internet access to international travelers.
Depending on the country you visit, there may be different rules and regulations in place, as well as special visitor internet access.
Choosing a company that can answer questions about the area you're visiting is beneficial.
The best way to access Wi-Fi if you don't have an active internet connection depends on where you are and how you intend to use the connection.
People who do a lot of work on the go should consider purchasing a fully functional mobile hotspot.
For occasional casual users, tethering or purchasing an internet stick may be appropriate. Even In rural areas, wireless internet access is available.
With a little research and planning, accessing the internet on the go is simple and cost-effective.
We hope you found this post informative, and do like and follow us on Facebook and Twitter for regular updates.
We also ask that you bookmark this page for future reference. Sign up for our free newsletter as well to receive fresh information immediately in your inbox and keep technically up to date.
You May Be Interested to Read :