What to Look for When Buying a Laptop? Tips from the Experts
In this post, let's talk about what to look for when buying a laptop for your personal or professional needs.
It will be easier to choose the ideal laptop setup if you are aware of what to look for in a laptop.
Are you hurrying to buy a laptop?
Not a problem. You can skip ahead to the laptop checklist summary of this article in the last section without reading the entire post.
Alternatively, you can easily read the entire laptop buyer guide article and understand what to look for when buying a laptop.
Smartphones and tablets are the key gadgets that the majority of us own. Despite having the same hardware capability as traditional laptops, the smaller screen form factor of these devices causes issues in productive work.
In this day and age of mobile gadgets, many individuals rely on computers for productive tasks. People who prefer desktop PC environments, particularly in institutions and businesses, are not forgotten.
Nowadays, there are several laptops available on the market from various manufacturers, making it a difficult task to select the finest configuration laptop for our needs. However, if you keep the following ideas in mind, it will be a breeze.
The following part of this article will guide you through what to consider when buying a laptop.
Understanding what to look for in a laptop can help you choose the best laptop specs for your needs, and you can use this article as a laptop buying guide for the USA in particular.
1. Decide If You Want a Laptop or a Desktop Computer
You've most likely arrived at this page because you've decided to purchase a laptop computer. However, because a laptop is comparatively a long-term investment, you should be aware of its advantages and disadvantages.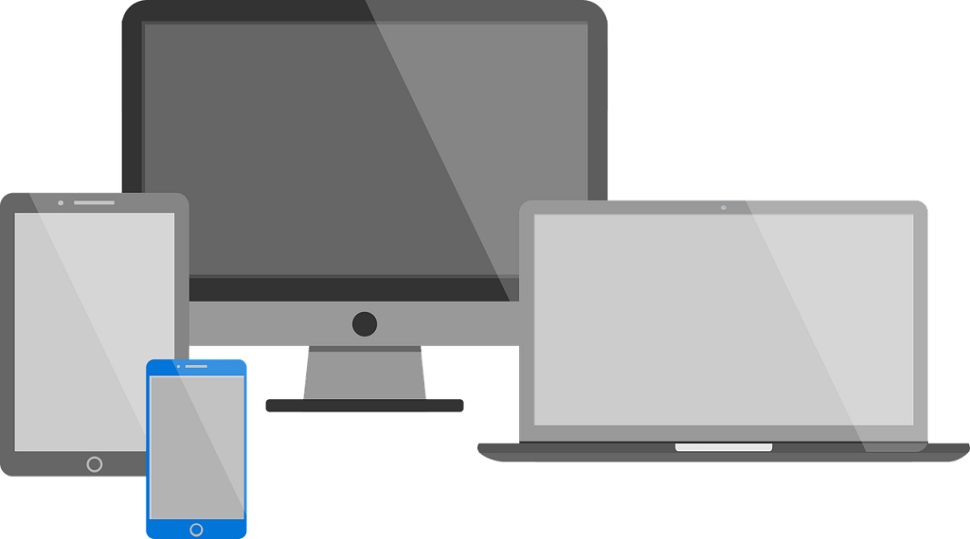 Processing Capability
Previously, desktop CPUs were more powerful than their laptop counterparts. Modern laptop CPUs, on the other hand, are equally as powerful as desktop processors. However, certain complex industrial programs cannot be run on a laptop.
Portability
Laptops are highly portable, which is an essential factor in attracting customers. Laptops are becoming lighter and smaller as technology advances, making them more portable.
Laptop computers, however, will be lost or stolen at any time due to their mobility. As a result, caution must be exercised to avoid this.
Space to Accommodate
A laptop takes up less room in your house or workplace. However, additional room is required on your desktop to accommodate your CPU Tower, Monitor, Keyboard, Mouse, and UPS (if any).
Backup Power Supply
In the case of a desktop computer, having a separate UPS is essential if you are experiencing occasional power outages. A laptop, on the other hand, does not require a separate power backup because it has a built-in battery.
Upgradability
Laptops are more difficult to upgrade than desktop computers. A desktop, on the other hand, has a plethora of upgrading possibilities.
Dissipation of Heat
Laptops are becoming hotter than desktop computers. However, there is enough room on the desktop to disperse the heat generated in the cabin.
DIY Assembling
You cannot build a laptop of your design. We are constantly compelled to fulfil laptop specs that are more or less suitable for our needs.
In the case of a desktop, however, we may construct a PC to our specifications using components of our choosing, even at a cheaper price.
2. Make a Budget and Stick to It
Now you have decided in buying a laptop.
The next factor to consider is your laptop investment budget. The laptop price starts at $200 and goes up from there.
A nice, efficient laptop will cost you more money. Comparatively good Windows or Linux laptops are available in the $400 to $600 price range.
Within your budget, choose a laptop with excellent quality, greater performance, and a nice display. An Apple laptop (MacBook) costs more than a Windows laptop with the same configuration.
3. Choose an Operating System
It is also crucial in the configuration of a laptop. Laptops are available with or without an operating system pre-installed. The operating system you select is completely determined by the programs you want to utilize on the laptop.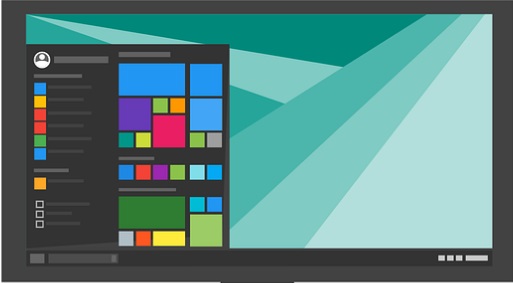 So, verify with your program providers to see which OS systems the application is accessible on.
Windows, Linux, Mac OS, and Chrome OS are among the operating systems offered.
Please keep in mind that Mac OS and Chrome OS are only available on Apple computers and Chromebooks respectively.
Chromebooks are manufactured by several manufacturers and run Google's Chrome OS.
You can save a lot of money if you buy a laptop without an operating system pre-installed, and you'll be able to install your operating system whenever you want (Windows or Linux).
With the introduction of Google Chrome OS Flex, you can easily install it on any laptop or Mac.
Windows
It is the most adaptable and popular operating system. The majority of computers use Windows, with the most recent version being Windows 11.
The most significant advantage of Windows is the vast range of programs available. The majority of popular programs have a Windows version.
You can select between a Windows laptop with preloaded software and a laptop without Windows. If you already have a Windows license, it is simple to transfer it to your new PC.
Related: How Do Install Windows 11 on an Unsupported Computer?
Linux
Linux is a "free" operating system that allows for extensive customization. Free in the sense that you can modify the Linux source code to suit your needs.
Furthermore, most Linux distributions, such as Ubuntu, Linux Mint, and others, are free.
The most significant disadvantage of Linux OS is that most popular software packages do not have Linux versions. And this is something you should keep in mind when deciding on Linux.
Another advantage of Linux over Windows is that it is less vulnerable to malware assaults.
macOS
As previously stated, MacOS is an Apple product that is exclusively accessible with their computers. It's a sophisticated operating system, much like Windows.
It is also believed to be a relatively reliable operating system that is well-suited to Macbooks.
Chrome OS
Chrome OS is a Chromium-based operating system developed by Google. Chromebooks are the only ones that have this OS.Google recently released Chrome OS Flex, which is now available for installation on other computers as well.
It's a light operating system. Because the majority of its apps are web-based, Chromebooks should constantly be connected to the internet.
If you simply intend to use your laptop for browsing, email, and online apps, this is the finest and most secure operating system. Chromebooks are significantly less expensive than other laptops.
4. Laptop Size
It is one of the important specs for a laptop. Of course, the sizes of laptops to be utilized should be enough for the task at hand. The size of a laptop also has an impact on its mobility.
Laptops with screen sizes ranging from 11 to 18 inches are available.
Netbooks are typically 11 to 12-inch laptops. They have less computing power, but they are more portable. These laptops are tiny in size and weigh between 1 and 1.5 kg.
The majority of popular laptops feature screens that are 13-14 inches in size. It has the potential to strike a nice balance between portability and usefulness. As a result, this is the standard laptop size to choose when buying a laptop.
In this screen size range, you can choose from several screen size combinations, and laptops may weigh less than 2 kg.
Hybrid laptops with screens smaller than 13 inches are also available. This is your only option if you want a touch screen with a detachable keyboard.
A 15-16 inch laptop is recommended if you want a bigger screen with a nice laptop setup. It's the most common size. If you don't want to carry it frequently, this may be the ideal size for you. This category of laptops may weigh between 2 and 2.5 kg.
17-18 inch laptops are ideal replacements for desktop computers. As you are aware, portability in this range is quite challenging. However, a wide range of laptops is available with enough processing power and features.
5. Confirm the Laptop Configuration You Choose
CPU, hard disk, and RAM are important laptop specs to consider when buying it. It is difficult to determine the optimum laptop setup because it is entirely dependent on the user's needs.
So, you should be well-versed in examining laptop specifications and comprehending the factors to consider before buying a laptop.
We attempted to cover all of these specs for laptops in this laptop buying guide.
CPU
The central processing unit ( CPU) is the heart of every piece of computing equipment, as you may know. This is also true for laptop computers. A processor is critical to a laptop's output. As a result, selecting the right processor is essential, and this guide will explain how to do so.
Intel and AMD are the two largest CPU manufacturers. You may choose between Intel and AMD CPUs. AMD CPUs are less expensive than Intel processor equivalents. Whatever the case, it's always up to the most recent generation of CPUs.
Intel CPUs are in high demand, particularly the 'I' family, which comprises the core i3, i5, i7, and i9.
Core i9 CPUs are found in high-performance laptops such as gaming systems and workstations. Because this is a premium CPU, the price for i9 core processor laptops is similarly expensive. So, if you want the best performance, opt for the Core i9 CPU.
The Core i7 Series offers performance capabilities that fall between the Core i5 and Core i9 Series. If you are not a high-end productive or gaming user but still want comparatively decent performance, this is the best option.
The Core i5 series has the greatest performance-to-quality ratio. This processor is suitable for ordinary day-to-day use. The Core i5 CPU will satisfy all of your demands adequately, with no lag in operation.
The Core i3 series is the I series' entry-level CPU. If you're on a tight budget go for it, otherwise, we always recommend starting with an i5 CPU.
Intel Pentium and Celeron CPUs are reasonably priced in terms of both performance and quality. You may use these CPUs for simple internet browsing and reading document files. However, there is a less expensive method to pay for at least an i3 CPU.
The Intel Xenon CPU is the most powerful in the category. This processor is designed for use in high-performance workstations, 3D modelling systems, and other industry-standard systems. Of course, it's expensive, and don't anticipate a good battery backup like other CPUs.
AMD is the next market leader in this field, as it is in Intel CPUs. They have a wide range of processors to meet your requirements. AMD processors are commonly referred to as APUs (Accelerated Processing Units).
The AMD Ryzen series is the Intel Core I series' counterpart. The AMD Ryzen 7000 series is a new addition to this category. In addition, the A, FX, and E series are designed to be simple and user-friendly.
If you're on a tight budget, consider the AMD APU, which offers decent performance at a cheaper price.
RAM
And even if you have a laptop with a high-end processor, you won't be able to exploit its full potential unless it has a sufficient amount of RAM. Nowadays, almost all laptops include at least 4 GB of RAM.
This is also suitable for daily usage. However, we recommend a minimum of 8 GB and a maximum of 64 GB.
Related: Can We Use Different Brands or Sizes of RAM Together on a PC or a Laptop?
Graphic Processor
Intel and AMD CPUs each feature integrated graphics management capabilities. This is sufficient to fulfil your basic gaming and video editing requirements.
If you're a professional video editor or designer, though, you should look for a laptop with a dedicated graphics processor that can handle all of your graphical demands. For serious gamers, a separate graphics card is also suggested.
Graphics chips, like CPUs, are available in a broad variety from AMD or Nvidia.
Storage
Storage is also an essential consideration when purchasing a laptop. Choosing a laptop storage drive is nearly as essential as choosing a CPU. You can choose between HDD (Hard Disk Drive) and SSD (Solid State Drive).
If you want greater performance and speed from your laptop, consider upgrading to an SSD. However, its pricing is somewhat more than that of a comparable HDD. However, it will be more beneficial to you in the long term.
There are both standard SATA SSDs and the most recent PCIe (NVME) drives available in the SSD choices. In this case, NVME drives outperform standard SSDs.
Aside from the key fundamental specs, numerous additional factors should be considered while choosing a laptop setup. These include screen size, port availability, and optical drive choices. You can pick and choose these things based on your needs.
Ports
Ports are not a significant consideration when purchasing a laptop. However, simple connectors such as USB and Type C connections are desirable since they reduce the need for additional dongles to be carried along with your laptop.
The most basic laptops include USB and HDMI connections. A USB Type-C port allows you to connect your laptop to any USB Type-C device, such as universal chargers.
SD card slots and headphone jacks are other essential ports on a laptop.
Related: What Is the Difference Between USB-A and USB-C?
Connectivity
Wi-Fi connectivity is accessible on even the most basic laptops, but you should double-check its availability on your device. Wi-Fi networking is an essential feature that all Internet-connected devices should have.
If you travel frequently, you must get a laptop with data connectivity. As a result, you may utilize independent data for the laptop without the need for any additional data dongles or cell phones.
Summary
In this laptop buyer guide, we've covered a wide range of subjects. We can go through a concise laptop checklist and make a quick judgment of what to look for when buying a laptop.
Screen size: If you're looking for practicality and portability, the ideal standard size for a laptop screen is 13- to 14-inch. Otherwise, a larger screen is preferable.
Operating System: If you are a regular user, a Windows laptop will be beneficial to you. If you need to conduct a lot of video activities and have funds, a Macbook is a way to go. Linux may be installed on a Windows laptop as well as a Macbook. If you don't mind having fewer capabilities, a Chromebook is an excellent option. The choice of an operating system is a matter of personal preference also.
Choose a 2-in-1 laptop if you want to use it as a tablet as well.
Battery backup: A laptop with an adequate battery backup. It is best to get a backup time of 6-8 hours.
Minimum Requirements: Look for a laptop with an Intel Core i5 or AMD RyZen 5 CPU, SSD storage, 4GB RAM, and a 1920 x 1080 screen resolution.
We hope our laptop buying guide is helpful to you, and do share it with your relatives and friends who are looking for a laptop.
We hope you found this article helpful, and do like and follow us on Facebook and Twitter for regular updates.
Sign up for our free newsletter as well to receive fresh information right in your inbox and stay informed technically.
You May Be Interested to Read: